Home
Amor Magazine Meets Lovelle
Lovelle is a South East London R&B singer who is not afraid to wear her heart on her sleeve. Her latest  EP
T.H.E.R.A.P.Y
has come at a time when the world needs it the most. The EP is a reflection of Lovelle's spiritual, mental and emotional growth and is a wholesome body of work that provides healing to the listener themselves.
Fresh off of releasing visuals to her new single '
"Try Again."
 We caught up with the rising R&B singer to discuss her latest EP, representation of black girls in the music and creating during lockdown.
How did you get your start in music? 
My mum was very good at noticing what I loved doing, which was singing and dancing, everything and anything to do with music.  She took me to after school clubs where I was able to express myself Later on I was going to studios and recording songs and the rest is history.
What was the inspiration behind your latest EP 'T.H.E.R.A.P.Y'? 
Myself. I was and have been going through changes in my life, same as anyone. I just noticed I needed a little help in doing so.  My own life and love experiences have been poured into this project.
What is your favourite track of the EP? 
'Try Again'. It's raw.
What does 'fragile' mean to you and how was the process of being 'fragile' in your latest EP? 
Fragile is letting go of control and surrendering.  I learned to be this way through my therapy but also through situations where I had to show my inner self. Humans connect with things they can relate to, it's something we yearn for you know.  Feeling like someone understands us.  Understanding is very important to me and I wanted people to hear me, explore and get to know Lovelle from the project Therapy.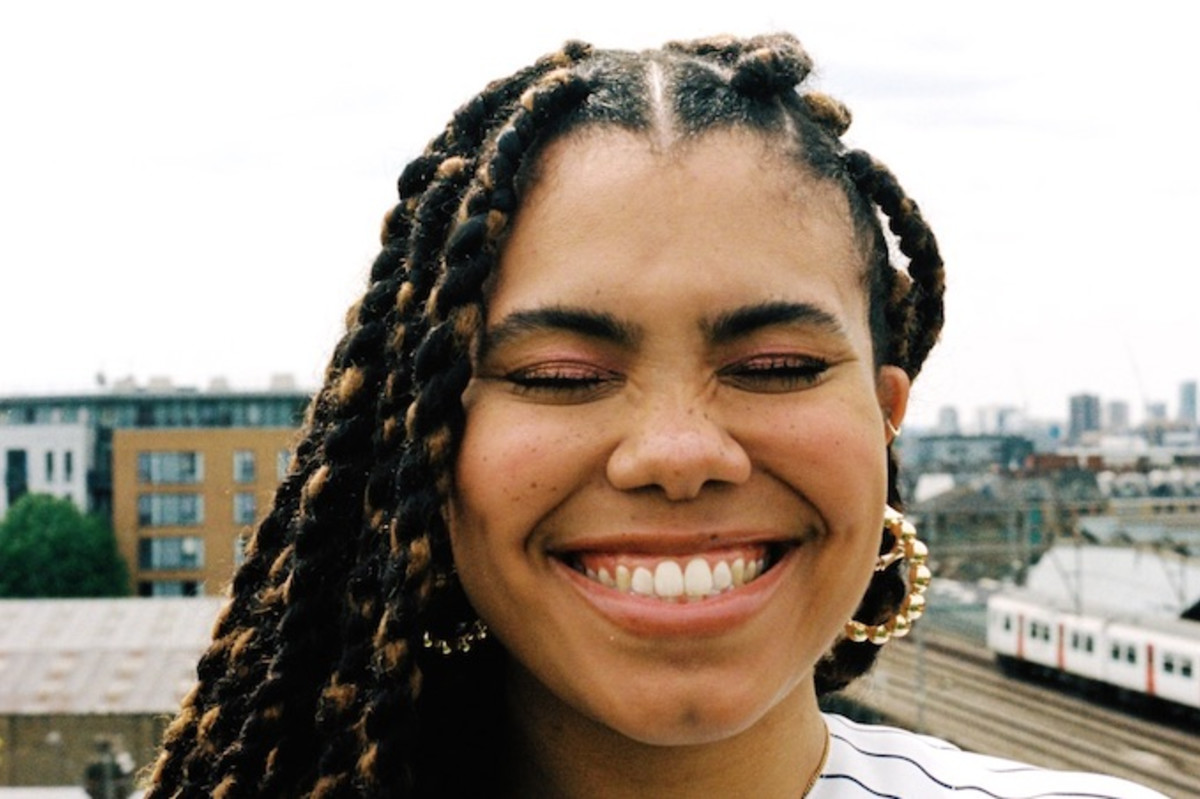 You have spoken openly about the representation of black girls in the music industry, how has your experience been? And how do you think the black lives matter movement can change this?
First of all, as someone who is lighter skinned and mixed race I recognise my own privilege.  So it is very important that with my own privilege that I speak up for my sisters and brothers.
I don't believe I should take a blessing from anyone but I am tired of seeing hundreds of white girls who get opportunities and black girls not.  Too often, the industry injects the culture, the look, the music from black people into white artists.  It's too urban for it to come from a black person but it's seen as edgy and cool when a white person does it.  I want the white artist to go into a meeting and ask who is on roster and ask why there isn't any diversity.  Black people are constantly used as props to make people look cool.  We're either the backing singers, back up dancers, the band… We're told to support and make a white artist look good but not encouraged to be at the front.
Black Lives Matter helps us feel recognised and exactly what the title says, that we matter. Our voices are powerful and what we have to say is important and the movement gives us confidence.  I've never shied away from speaking on this matter but this has given me a boost to do more.
It has been a tough couple of months, how has your creative process been during this? Do you have any advice for anyone creating during this time? 
I got quite depressed at one point. Seeing black people violated and disrespected on all levels makes you believe the world doesn't care so I didn't feel inspired to create. Not being able to do live performances is weird. I needed to look after myself. So I decided I wanted to read more, take a course to better my knowledge on things I'm interested in, drawing, learning how to edit and film. I took a needed break and now feeling inspired and figuring out what my purpose is again.
Who are you currently listening to? 
Chronixx, Giveon, Kehlani, A Tribe Called Quest, Knxwledge , the list could go on
Who are your musical inspirations? 
Amy Winehouse, Frank Ocean, Erykah Badu
What's next for Lovelle? 
I'm building myself.  I'm understanding myself as an artist and what my fans like and that's exciting.  I have another video to release and then I'm back in the studio creating more music.